On April 4-8,2011,Hope Senlan took part in 2011 Hannover Messe in Germany.
The Hannover Messe, established in August, 1947, has become the largestinternational industry fair all over the world through half-a-century'sdevelopment and improvement. The 2011 Messe has attracted more than 800exhibitors to join the fair and more than 300,000 buyers to pay a visit, whichset a new record of the past five fairs.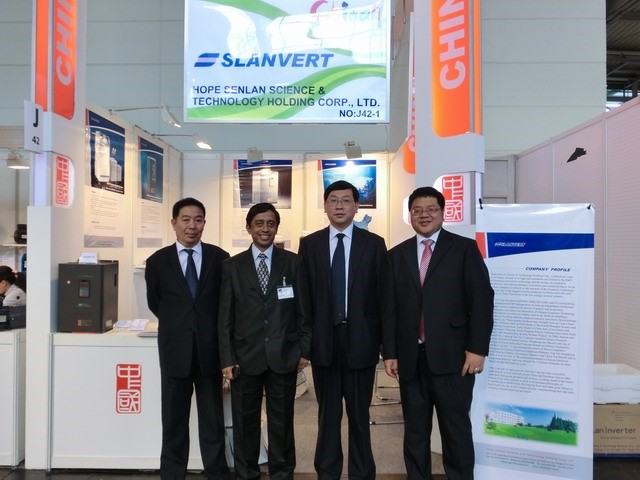 At thefair, Senlan not only exhibited its whole series inverter products, but alsobrought with their newly-designed products----SB150. With its smart design andpractical function, Senlan inverter has attracted the eyes of the clients.During the exhibition, Senlan has recepted a large number of clients from morethan 20 countries and regions, and also enjoyed a good communication with themto make them know more about Selan as well as its products.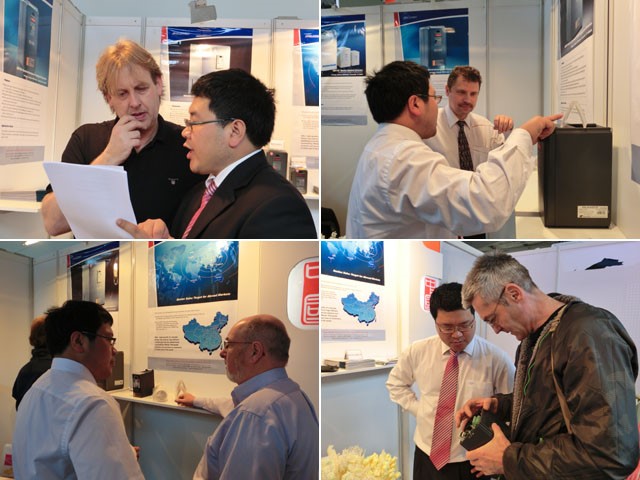 Throughthis exhibition, Senlan has not only showed the elegant demeanour of the enterprisebut also gained effectiveness. Now, some clients have already made orders forour products, and will make schedules to visit Senlan plants and sign theagreement on the spot, etc.